Embrace Sober October with PiQi
Are you ready to say "cheers" to a healthier, happier you this October? PiQi water kefir is your passport to a month of mindful drinking, self-care, and feeling amazing inside and out. Say goodbye to alcohol-induced fatigue and dehydration, and hello to a refreshing alternative that's as good for your taste buds as it is for your well-being.
In a world of alcohol alternatives loaded with sugar and processed
ingredients, PiQi stands out. Our water kefir is made with fresh, organic ingredients and undergoes traditional fermentation. It's artisan-crafted, so you can enjoy a delightful drinking experience without the dreaded hangover.
Hand-crafted in small batches in Devon using the finest organic ingredients, each PiQi bottle packs up to 30 billion naturally occurring live probiotic cultures to help support your gut health and well-being.
This raw, vegan, and probiotic-rich sparkling beverage is your ideal substitute for alcohol and cocktails. Crafted to perfection!
With only 13 calories per 100ml, it's a guilt-free treat
SHOP NOW
"I love this vegan water kefir. Super refreshing, tastes lovely and it's so good for you! Not only that, it looks stunning as well"

- Alli B. (Somerset)

"A Perfect drink 🍸I'm addicted to these vegan water kefirs! As well as being amazingly beneficial for gut health, they are so refreshing - the whole range is delicious and the Butterfly Pea one is particularly beautiful."

- Julie M. (Bristol)

"This is exactly what I've been looking for to help cut down on alcohol!"

- Jason S. (London)
Example product title
Regular price
Sale price
$19.99 USD
Unit price
per
Sale
Sold out
Share
View full details
Regular price

From $12.83 USD

Regular price

Sale price

From $12.83 USD

Unit price

per
GUT-FRIENDLY LIVE CULTURES

DAIRY-FREE VEGAN

ORGANIC INGREDIENTS

RAW UNPASTEURISED

TRADITIONALLY BREWED

PACKED WITH NUTRIENTS
What is Water Kefir?
Water kefir is a living fermented beverage made from water, kefir culture (mixture of bacteria and yeast known as "water kefir grains"), and organic sugar. The fermentation process gives water kefir its distinctive light tangy taste and probiotic qualities.
Teeming with vegan lactic acid bacteria, it is a great natural way to add probiotics to your diet and support a healthy gut and overall well-being.
Try this delicious, low-calorie mocktail made with whole fruit & kefir water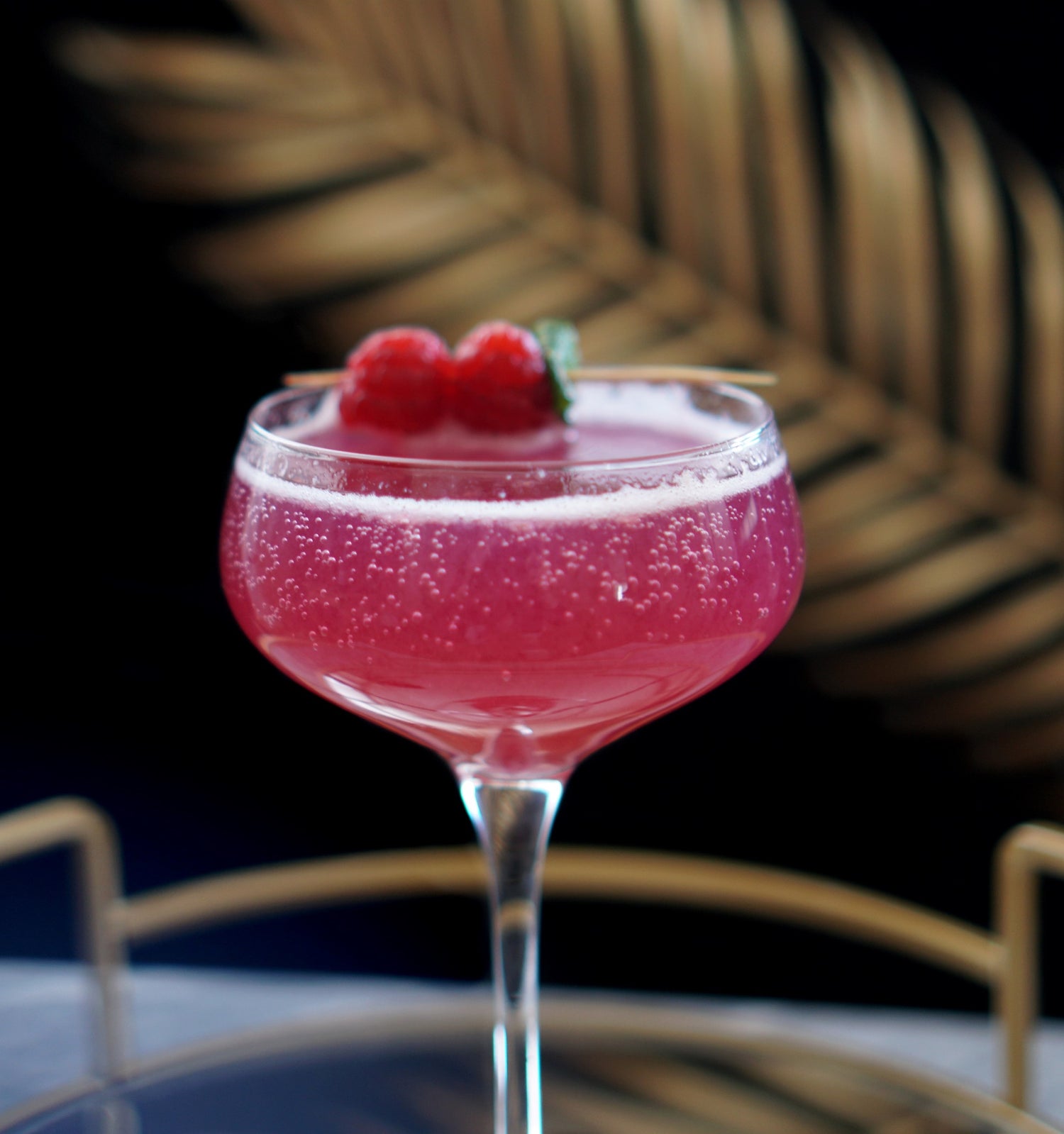 Butterfly Kiss
Make this luscious gut-loving, raspberry and butterfly pea elixir at home.
Ingredients:
8 fresh raspberries (set 2 aside for garnish)

1 tsp of organic cane sugar
250ml of PiQi Butterfly Pea Flower kefir
Small mint leaf for garnish (optional)

Cubed ice (optional)
Method:
Step 1: Mix raspberries with sugar in a cocktail shaker and gently muddle them until
the sugar has been dissolved
Step 2: Add PiQi Butterfly Pea kefir and give it a stir
Step 3: Strain into your cocktail glass to remove the seeds
Step 4: Garnish and enjoy